Congratulations! You're starting out in business, or reaching out to new suppliers, and have decided to look for partners in China, one of the fastest growing economies in the world. The country is a manufacturing marvel, and unit prices are often a fraction of those elsewhere.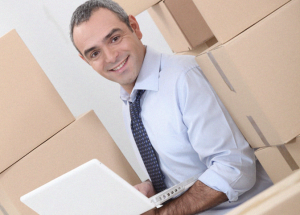 However, if you are going to take advantage of this and reliably and legally turn it into profit, you need to do your research thoroughly, plan carefully and jump through a few bureaucratic hoops.
This guide is designed to talk you through the most important steps and provide practical information about what you can expect and the pitfalls to avoid. Read it first for an overview of the topic, then check back for specific details as you work your way through the process.
Sourcing Products
Start with thorough research and ask yourself plenty of questions. What am I going to import and in what quantities? How does this product fit with my overall business strategy? What unit price am I prepared to pay? What should I budget for postage and customs duty? You need to understand clearly what you are trying to achieve, and how you are going to make it a reality. Lack of research and planning is a key cause of failure in new businesses.
When you are sure about what you want to import, you need to find a reliable supplier. This has to be someone who can not only provide you with the right product at the right price, but do so consistently over an extended period. You don't want to find that your best-selling product suddenly stops being available, or that your supplier doubles the price, leaving you high and dry.
Unless you have a specific supplier already in mind, start by looking at sellers on SaleHoo, an online directory of verified wholesales, manufacturers, liquidators and drop-shippers created to serve the needs of online sellers. The site also serves as a community hub, teaching you what to know as an online retailer. As all the suppliers are individually verified by SaleHoo, it significantly reduces the likelihood of getting caught up in a scam or receiving poor quality goods. The site receives exceptionally positive BBB reviews on TrustLink.
Short list suppliers which can provide you with product samples quickly and cheaply, and prioritise those who offer PayPal as a payment method (see below). Get samples from several different suppliers and compare them critically. Check the product quality, make sure it is suitable, and find out whether any subcontractors are involved in the supply chain. Price, customer service, speed of delivery and product quality should all be important factors in your decision making process, but so too is the gut feeling about which company you want to work with.
When you do make a first order, make sure it is relatively small and check the delivery to ensure that the products match your sample.
Negotiating Terms and Pricing
The Chinese have been trading for thousands of years, and they've survived in business because they are good at it. Be prepared to haggle, and haggle hard. This doesn't always come naturally to Westerners, but you should always be prepared to walk away from a deal that doesn't suit you, and expect your partner in the negotiations to do likewise. It's nothing personal, it's business.
Business relationships are very important in China, so to get the best deal you need to invest time and effort getting to know your supplier. For high-ticket orders, this could include meeting in person in China and looking around the factory or warehouse, but even for smaller deals, you'll need to be prepared to make several phone calls and engage in email conversations. If you can learn a few words of Mandarin, even a basic greeting, this will put you in good stead as it shows you are reaching out. The Chinese aim to build what is referred to as guanxi, a combination of social and business relationships based on mutual interest and benefit.
Understanding your own strengths and areas of flexibility, as well as those of your supplier, can help you negotiate a good deal. If you have cash in the bank, offering prompt payment (e.g., payment on delivery as opposed to after 30 or 60 days), for example, would be an attractive proposition for most suppliers, and may enable you to negotiate in exchange a reduced price per unit.
Contract law is a relatively new concept in China, but this makes it even more important that you set out exactly in writing the payment and delivery terms that you have agreed upon. These should include not only the price for the goods, but when the payment should be made, in what currency, and by which payment methods. If fees will be incurred during the transfer, you need to specify whether it is you or the supplier who will pay them.
Mandarin is still the main business language in China, and although the person you are dealing with may speak reasonable, or even good, English, it is unlikely to be their first language. This should be taken into consideration. Use Incoterms (International Commercial Terms) in your contract to help reduce the risk of misunderstandings. These are internationally recognised standard trade terms set out by the International Chambers of Commerce (ICC), and the latest version came into force on 1 January 2011. The terms are there to help you. Your supplier will be familiar with the terms and reasons for using them, so it is a win-win situation.
One final issue to clarify in your contract is which country's legal system will be used in the case of a dispute. English commercial law is internationally recognised and widely respected, and so if your supplier is prepared to specify the UK as the legal jurisdiction for the contract, that is the ideal option.
Making Payments
When starting a new commercial relationship, especially with an overseas company, payment security should be at the forefront of your mind. The wholesale industry is plagued with scammers, so buyer beware! Do your due diligence before sending money to a new supplier, and start with small payments. When the first deliveries have arrived, you are happy with them, and you have built up a level of trust, then you can consider increasing the value of your orders and payments.
The two safest ways to send money to China are PayPal and by credit card. Both of these systems offer you, the buyer, protection if your supplier turns out to be a fraud. As getting a credit card or PayPal account registered in China takes quite some effort, you can be reasonably sure that the supplier is legitimate. That said, many Chinese companies still do not accept Visa or MasterCard payments: UnionPay, the Chinese equivalent, is more widespread.
You can also send payments via wire transfer from your bank, and this is the most common B2B payment option. It is generally cheaper than using PayPal or a credit card, but the downsides are that payments take up to five working days to arrive and the bank will not offer you payment protection.
If you are ordering goods through Alibaba, the marketplace has its own escrow system. Alibaba will hold your payment until you have received your order, releasing it to the supplier only when you have confirmed receipt. This gives you peace of mind, and as a buyer you pay nothing for the service.
Do not use Western Union, MoneyGram or other cash-based money transfer systems. These are the option of choice for scammers as no background checks are required. If your supplier will only accept payment by WU, look for a replacement supplier.
Last but not least, don't forget to calculate the cost of currency exchange rates and fees: your bank will usually offer you a better rate than PayPal. Whichever option you choose, you will need to factor the cost into your pricing structure.
Postage
Although it does depend on the type of product you are importing, postage can make up a significant portion of your costs.
In general, the more units you order, the lower the delivery cost per unit will be. Bulky, heavy or strangely shaped items cost more to ship than those that are small, light and easily packed. Sea freight will be cheaper than air freight or expedited services. These are your rules of thumb.
When importing goods from China, you have four main shipping options.
Regular Post
China's equivalent to Royal Mail is called China Post, and it is a cost effective way to ship samples and other small orders, as well as documents. The downsides of using China Post is that deliveries can take up to six weeks to arrive, not all services can be tracked, and the service is not always reliable: Packages do sometimes disappear en route.
Courier
All of the major international couriers, including DHL, TNT and FedEx, operate in China. They are very reliable, shipments can be tracked, and delivery times are as low as three days. Prices are more expensive than for the regular post. For large quantities of goods, air or sea freight will be more cost-effective.
Air Freight
Air freight deliveries from China take five to 10 days, and are usually cost-effective for larger orders (e.g. those over 100 kg). Unlike with a courier, you will have to handle the import paperwork yourself (which can be time-consuming and complicated if you're new to the game), or you can engage the services of a freight forwarder to do it for you.
Sea Freight
For large volume shipping, the most popular option is sea freight. Costs are usually calculated by the number of pallets or containers, and delivery times are 30 to 40 days. When you get shipping quotes for sea freight, but sure to check that they include unloading charges, as well as port, docking and storage fees, etc., or you might get a nasty shock when you finally receive the bill. Again, a freight forwarder can help you with this. A service like Woodland Global will let you combine your smaller shipments with those of other importers, sharing the cost among you and handling all of the paperwork on your behalf.
Customs and Excise
As China is not part of the European Union, imports from the country are treated differently. You will need to make an import declaration to HMRC and pay import duty and VAT. If you do a lot of overseas business, it is worth registering with HMRC as an Authorised Economic Operator (AEO) because this entitles you to simplified customs procedures.
You declare your imports to HMRC by submitting the Single Administrative Document (SAD), or C88, form. You need to include the correct customs clarifications codes and to submit the paperwork electronically using the Customs Handling of Import and Export Freight (CHIEF) system. If you are using a freight forwarder, they can submit this paperwork and make the declaration on your behalf.
Most (though not all) goods incur import duty, and the rate for this will depend on the type of good and its country of origin. You will need to provide documentation confirming the country of origin. You can read about import tariffs, which are charged across the EU regardless of the place of import, on the Europa website.
You will also have to pay VAT, including on the import duty. Imported goods will not normally be released by HMRC until you have paid all the charges due, although there are circumstances in which you can defer payment. The VAT (currently 20%) is paid directly to HMRC rather than to the vendor, and if you are VAT registered in the UK, you can then reclaim the VAT.
Import relief is available for certain categories of goods (imports for charities, low-value samples, etc.). They are classed as the Community System of Duty Reliefs (CSDR).
If you're ready to start, browse SaleHoo today, and tomorrow you can be a master of intercontinental trade.